Description
MindValley – Emily Fletcher – The M Word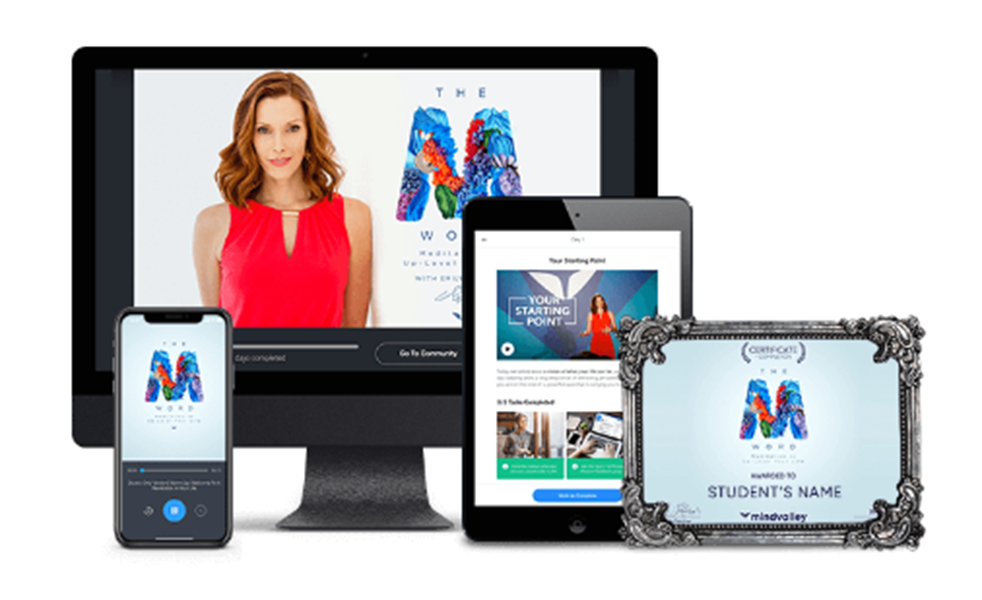 The M Word
The M Word is designed to supercharge your performance both personally and professionally.
Sort of like a powerful, but invisible scaffolding that supports you as you climb higher and higher in your quest to expand your potential and contribute back to the world.
And you can get this framework installed in you in the span of 33 days
Program Information
How We Structured The M Word So You Get Fast, Lasting Results
The M Word contains tools that build on top of each other in a way that complements each of the techniques you'll learn.
Part 1: Up Leveling Your Meditation Practice
(Part 1 is 17 Days)
In this period of The M Word quest, you'll be taken step-by-step through a series of The M Word techniques that install a morning practice you will learn to do on your own.
Part 2: Up Leveling Your Life
(Part 2 is 16 Days)
This is where you get off the meditation cushion and into the real world. You'll learn how to use meditation as a tool for day-to-day challenges, whether it's work situations, communicating with loved ones, or getting a great night of sleep.
Bonuses: Prerecorded Calls & Guided Meditation
Prerecorded Q&A Sessions With Emily
The prerecorded Q&A Sessions With Emily are included for you! You can find your answers to your personal challenges and questions that arise during the practice.
Four Guided Meditations With Emily
Along with the program you will get 4 Guided Meditations for Travel, Kids & Breakups absolutely FREE. These meditations will be included in the warm up content of the quest and will be available to you as soon as you buy the program.
Proof Download
——————————————–
Name of Course: MindValley – Emily Fletcher – The M Word
Release Date: 2019
Sale Page:https://www.mindvalley.com/mword?PSubscriptionID=&OrderID=&msk=&layout=plain
Author Price: $1049
Our Price: $21.95
Delivery Method: Free Download (Mega)
You will get the download immediately after payment success !