Description
Arash Dibazar – Speaking Into The Void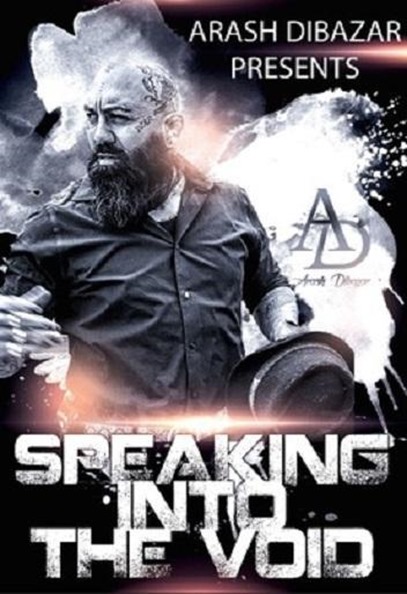 Speaking Into The Void
Arash Dibazar will be going over advanced teaching on the mind, communication, marketing, life, how to handle life, actually all the things he uses. What makes these videos so powerfull is these are all advanced teachings.
There is going to be so much information in there, that is going to literally shift your perspective on life, give you new paradigm, which will help you be able to handle life, and be able to go through it, make your desires into the reality, and make all your dreams more concrete.
Speaking into the void
Lecture 1: How to create intimacy in a relationship
Lecture 2: The female is an extension of the male
Lecture 3: Open your eyes for the bigger picture
Length: 2 Hours 10 Minutes
He is From the age of 4 to 11, Arash lived in 6 different countries including Iran, Turkey, Syria, Kuwait, England, and the U.S. Having to mix with so many different cultures, he quickly acquired the ability to read people's expressions and body language as a means of understanding their communication.
At age 11 he began what would become a distinguished martial arts career, leading him to develop his own Persian based self-defense system called Panjo. Arash later gained an interest in theater and became the student of Broadway actor and director (and The Prince of Fiji), the late Manu Tupou.
Having the confidence of a champion martial artist, the skills of an expert actor, the secrets of a master seducer, and a deep background in Zen Buddhism; Arash Zepar Dibazar now lectures regularly on subjects that affect the human condition and helps people overcome their insecurities and weaknesses to become stronger, more confident, more accomplished, and more fulfilled individuals.
Proof Download
——————————————–
Name of Course: Arash Dibazar – Speaking Into The Void
Release Date: 2018
Sale Page: https://members.thearashdibazar.com/store/mVAoqM5m
Author Price: $197
Our Price: $19.95
Delivery Method: Free Download (Mega)
You will get the download immediately after payment success !